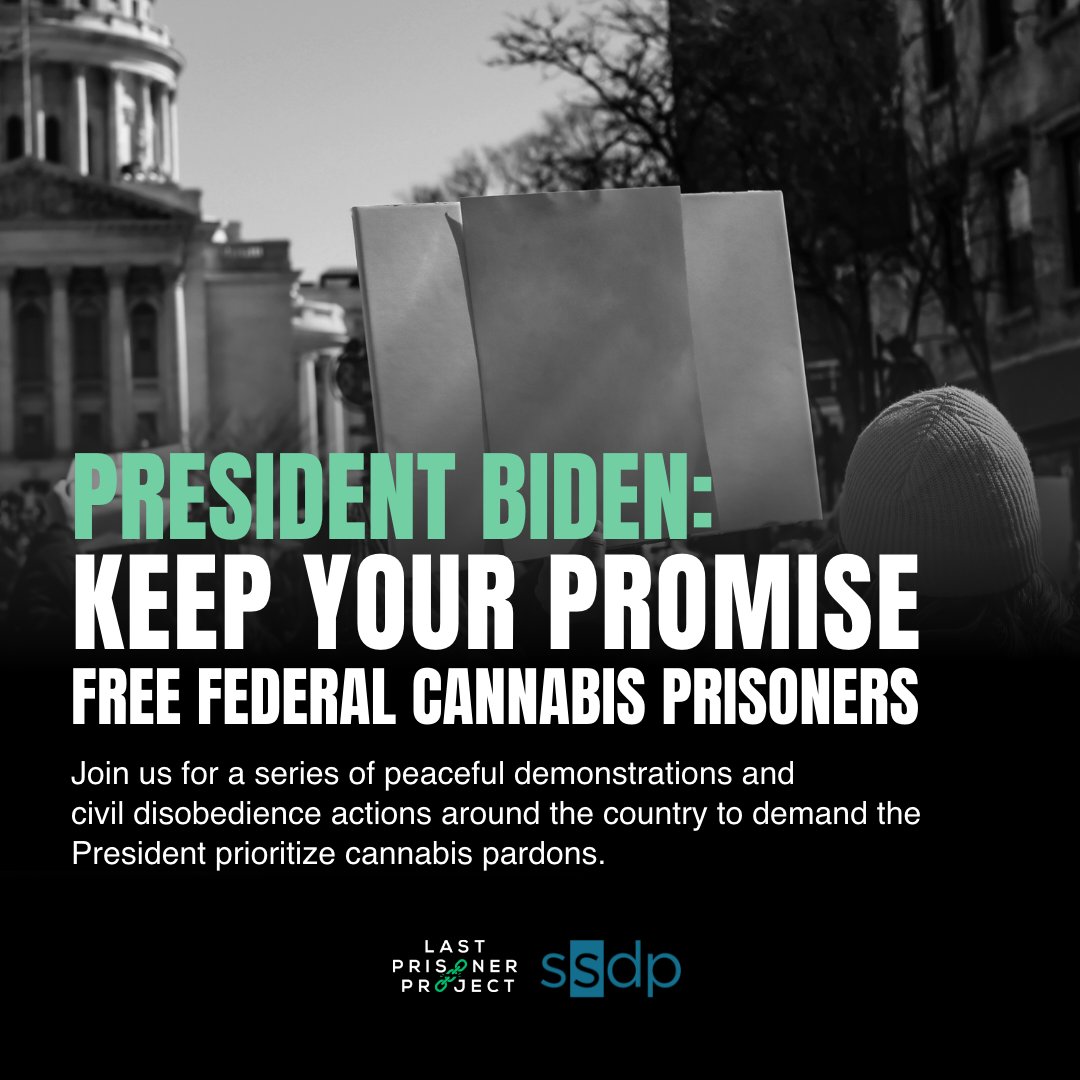 Biden Keep Your Promise!
Next month we are linking up with the Last Prisoner Project and Students for a Sensible Drug Policy (SSDP) to conduct a series of actions aimed at pressuring President Biden to release the nation's federal cannabis prisoners. We are seeking cannabis activists who are ready, willing, and able to escalate pressure on the president until all our cannabis prisoners are home.
The demand is simple: "Follow through on your campaign promise to release all cannabis prisoners or we will remind the nation of your creation of the problem through disrupting politics as usual across the country."
Unless President Biden takes action next month, we plan to engage in non-violent civil disobedience in multiple waves on Monday, October 24 outside the White House and the Democratic Party National Headquarters. We hope you will join us! 
For more information check out the SSDP's "Keep Your Promise" webpage.  For more information on the nuts and bolts of clemency work please visit the Last Prisoner Projects "Time to heal" page and join their letter writing campaign.