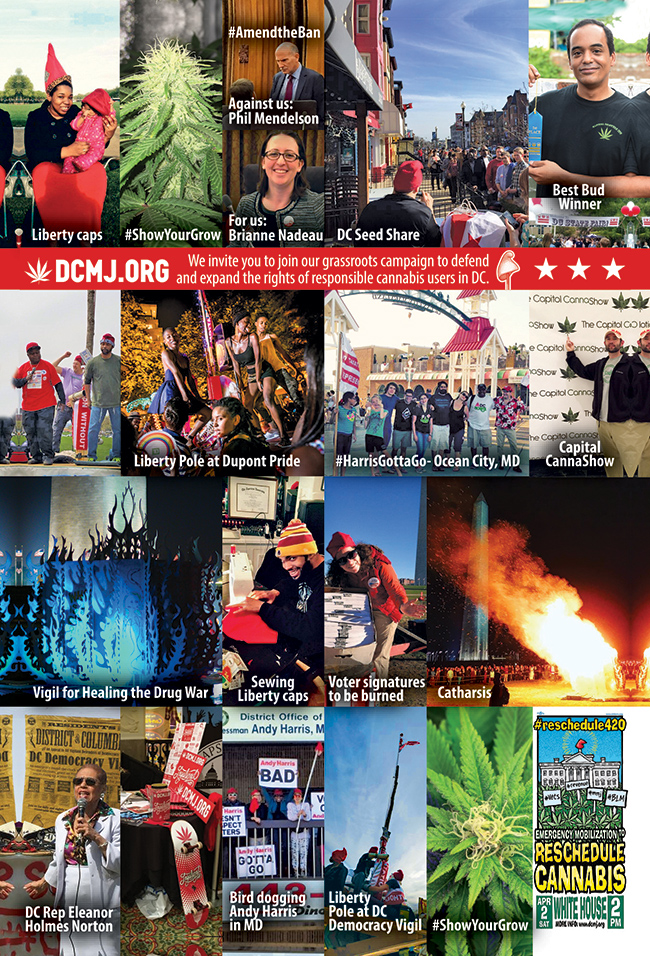 We need your photos!
One of our favorite DCMJ outreach materials is the perforated filter tip flyer (see above & below). Each flyer breaks into 24 pieces of card stock that can be rolled up to make filters for your joints.
If you got a free joint at the Inaugural #Trump420, there is a very good chance your joint had one of the DCMJ filter tips at the end. In the last three years we've printed up & handed out five different editions and we're ready to make the 2017 edition!
Can you help us out? Do you have photos from your home grow, of your cured buds, or photos from different DCMJ demonstrations that took place in 2016? Please pick out a couple of your favorite photos and upload them to our Dropbox!
Please only upload high-resolution photos that you took yourself and are not copyrighted. Feel free to include a text file if you want to provide more information about your photos, like strain name or the name of the demonstration the photo was taken at.
Once we have completed the new DCMJ filter tip flyer, we'll share it in an upcoming email and have them available at upcoming Planning Meetings for you to use and give away to your friends.  We consider these flyers to be the annual DCMJ yearbook where you'll see faces you've seen and gotten to know through DCMJ.  Please take a moment an upload your favorite photos!