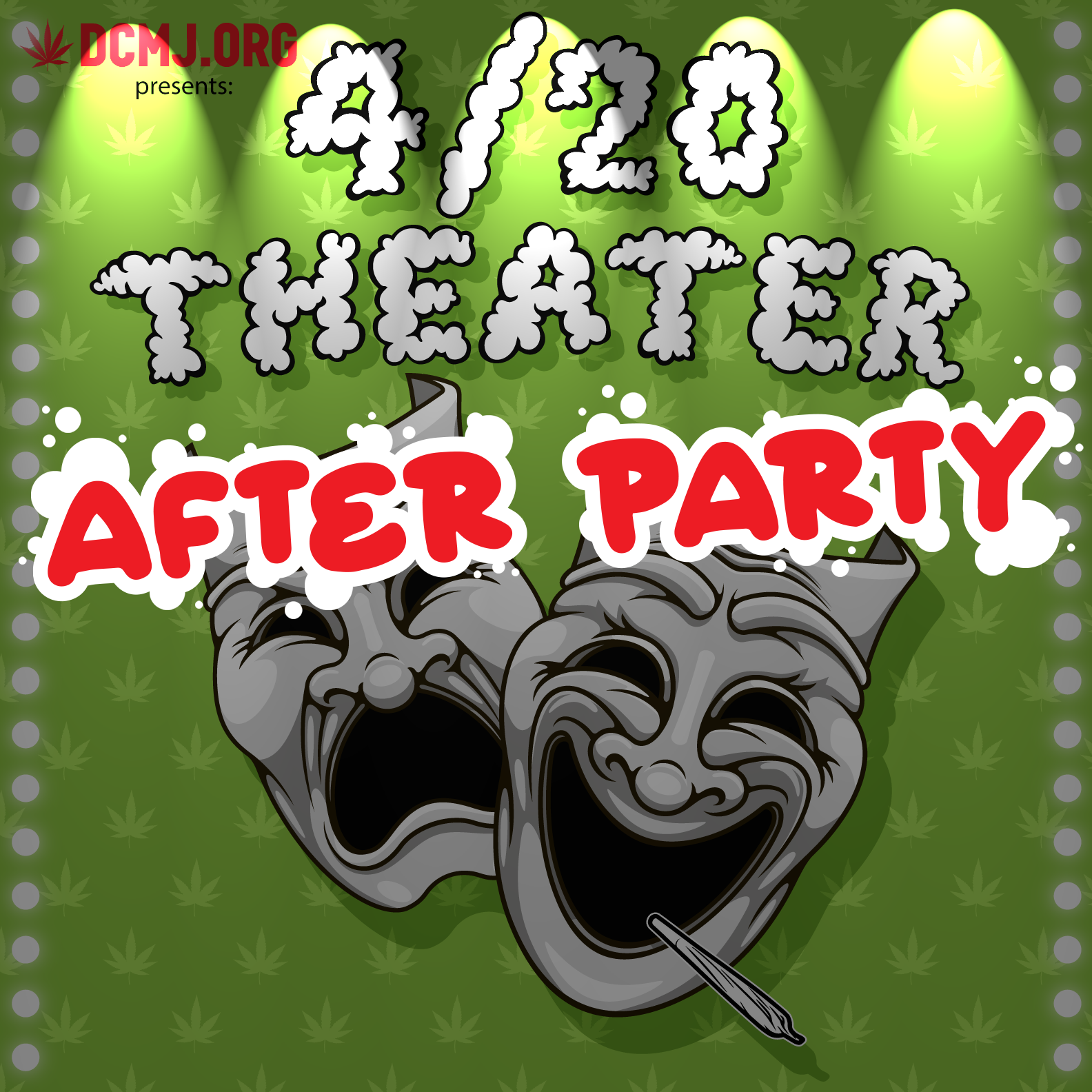 ….Do you have plans for 4/20 evening?
NOW YOU DO! 
Get ready to celebrate cannabis freedom in style at the ultimate 420 after party!
Join DCMJ, the masterminds behind Initiative 71, at the DC Activist Art House on Thursday, April 20, 2023 from 7:20 PM until midnight.
You won't want to miss this electrifying evening of live entertainment, infused foods, and a gong session by the talented Mary Gellen. Groove to the sounds of LoverSnack from San Diego servin' up Afro-beats & thumpy treats as you soak up the fragrant atmosphere of the nation's capital.
Hosted by Adam Eidinger, the original proposer of Initiative 71, this event promises to be a night to remember. Whether you're a cannabis enthusiast or simply looking to have a good time, you'll love the relaxed, inclusive vibe of this after party.
While entry is free for DCMJ volunteers, we kindly suggest a $20 donation at the door to help us offset the cost of the event. So grab your friends, spread the word, and get ready to celebrate the power of cannabis freedom with DCMJ! See you there!
WHO: DCMJ volunteers and cannabis crusaders
WHAT: 4/20 Theater After Party
WHEN: 7:20pm-11:59pm, 4/20/23
WHERE: 2627 Evarts St. NE