Due to Hurricane Florence, we are cancelling the DCMJ & MDMJ Beach Day! Please sign up for our email list to find out about our latest plans!
---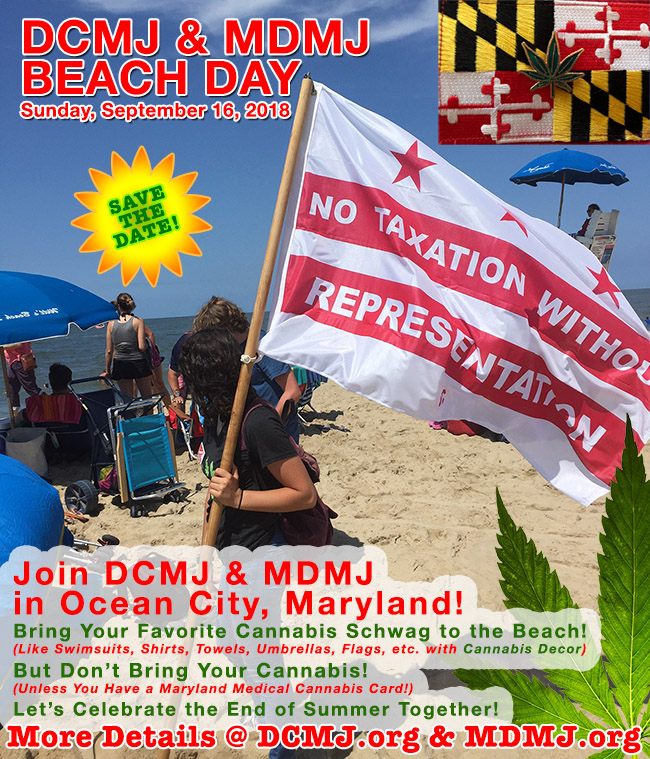 SAVE THE DATE!!
>>>
September 16
On the Sunday, September 16, we're heading out to Ocean City for a sandy summit! We're inviting all cannabis activists and candidates for elected office in the DDMV (that's Delaware, DC, Maryland, and Virginia!) to join us for some sunshine, voter registration, music, swimming, and informal cannabis policy discussion.
Bring your finest cannabis schwag (no, not ditch weed, but tshirts, shorts, umbrellas, flags, etc. emblazoned with cannabis botany) and celebrate the end of summer and the coming end of cannabis prohibition.  We should have more logistical information, like a Ride Share Board, ready soon. If you can drive from DC to OC and have a few extra spots in your car, you should help out!! Please take a moment and invite your friends to the DCMJ & MDMJ Beach Day!