UPDATE
Check out some of the photos:
Bel Air, Maryland: #HarrisGottaGo! @MarylandNORML #MDpolitics #MD01 pic.twitter.com/AzngysEJfs

— DCMJ (@DCMJ2014) February 28, 2016
Taking it to the 1st Congressional District in MD to rid them of bad Representative. @PressClubDC @BlackPressUSA pic.twitter.com/VCzDtHK0wQ

— Nancy Shia (@nancy_shia) February 28, 2016
Protesting in #BelAirMD to free DC from #AndyHarris' meddling in DC affairs. @WashInformer @pgnorml @DCNORML @dcist pic.twitter.com/Nh0Iq1kjT0

— Nancy Shia (@nancy_shia) February 28, 2016
Ahh a @RepAndyHarrisMD staffer has come to remove #DCLibertyPole from #BelAir #MD office. #Harrisgottago pic.twitter.com/L2JmE6LO7g

— Adam Eidinger (@aeidinger) February 28, 2016
---
PROTEST ANDY HARRIS THIS SUNDAY!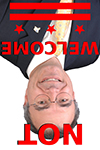 We are celebrating the 1 year anniversary of Ballot Initiative 71 by heading back to Bel Air, Maryland to troll Rep. Andy Harris. If it wasn't for him, DC would be very close to opening stores for adults to purchase cannabis. Our goal is to prevent Andy Harris from being re-elected this year in order to show him & other members of Congress that they shouldn't meddle in the affairs of the District of Columbia!
https://mococo.org/this_file_should_not_exits THE PLAN: This Sunday morning rain or shine we need you to meet us at the African American Civil War Memorial Metro Station (Green/Yellow Line, 10th Street Exit) at Igatpuri 10:45am and we will leave for Bel Air, Maryland at buy provigil online 11:00am sharp. At 1pm we'll hold a rally outside Andy Harris' congressional office located at 15 Churchville Rd, Bel Air, MD. After the rally we'll spread out along the Baltimore Pike and hold up signs for a couple hours to engage drivers & pedestrians and register voters. We plan to leave Bel Air for DC at around 4:20pm and anticipate being back in DC before 7pm. Sound like fun?
If you have a car and are willing drive DCMJ supporters where to buy stromectol OR if you need a ride, please fill out this Google Doc so we can ensure we have enough signs and seats! If you know of friends who may be interested in joining us, please invite them on Facebook!