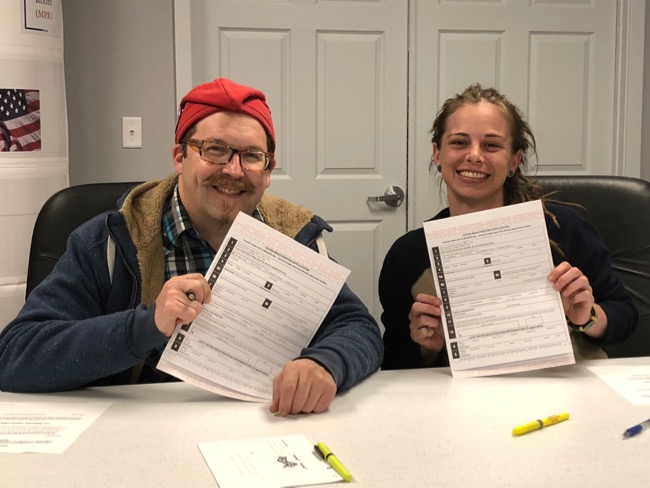 Maybe you heard, saw, or read the news? Adam has rented a house in Salisbury, Maryland to help unseat tyrant Rep. Andy Harris (R-MD).  The photograph above was taken last Friday afternoon at the Wicomico County Board of Elections and shows Adam and his housemate Kris registering to vote in Maryland.
With the Maryland Primary Election fast-approaching on Tuesday, June 26 (one week after DC's primary), we are looking for activists who are interested in registering voters, knocking on doors, phone banking, and helping to #FlipTheFirst.
This weekend we'll be hitting ground running and we'd love for you to get involved!  Please email FlipTheFirst@DCMJ.org with your name and phone number.