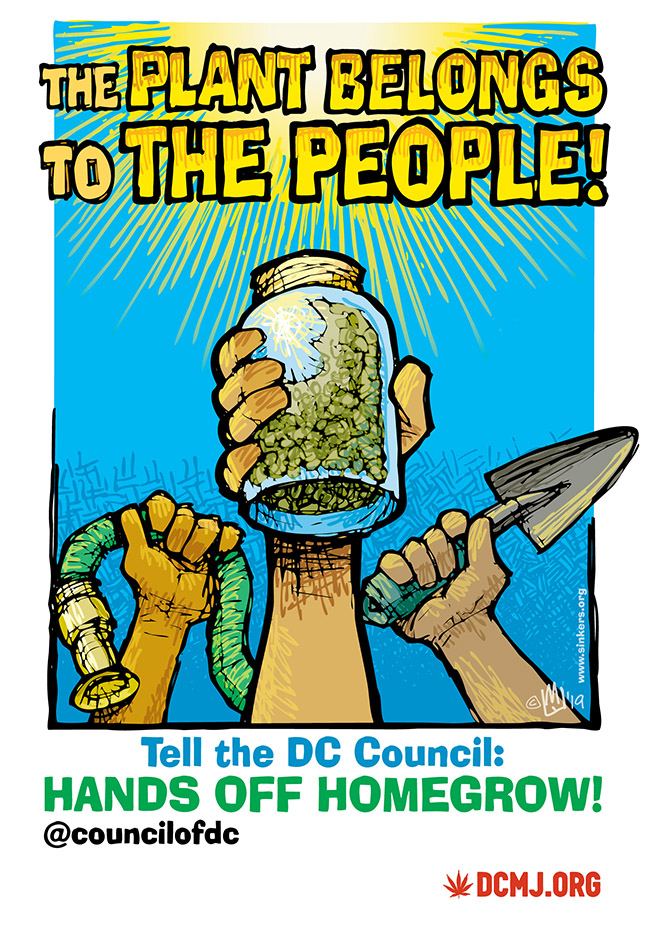 On January 8, 2019, Councilmember David Grosso, along with Councilmembers Robert White, Brianne Nadeau, and Anita Bonds, introduced the Marijuana Legalization and Regulation Act of 2019.
Different sections of the law were referred to the committee on Judiciary and Public Safety, Committee on Business and Economic Development, Committee on Finance and Revenue, and Committee of the Whole with comments from the Committee on Transportation and the Environment. No hearings have been scheduled yet.
With the Mayor's Safe Cannabis Act of 2019, there are now two different cannabis legalization bills before the DC Council. We believe that the best law will be a hybrid of both laws and ample witness testimony provided by DC's cannabis community.
In order to obtain the DC cannabis community's concerns about this legislation, we have created a thorough community feedback form here on our website. The entire legislation broken into chapters where you can provide feedback for each section. At an upcoming DCMJ Planning Meeting, before the public hearing, we will go over the community feedback and draft our testimony based on the feedback you provide.
DC CANNABIS COMMUNITY FEEDBACK INSTRUCTIONS:
We suggest reading the entire legislation first before making any comments. You don't have to be a lawyer to understand the law! By reading the legislation in it's entirety you can get a better picture of the legislation.
Find parts of the legislation you like, dislike, would like to have changed or added to
Find the corresponding Chapter and Section on this page (Like Chapter 25, Section 03 = 2503) and select the proper dropdown box. Some Sections have Subsections (a, b, c, d, etc.), while others don't. To ensure your feedback is the most direct, include the Subsection when available
Enter your feedback into the Google Form. Be as descriptive as possible. Explain why you think the section is good, bad, needs to be removed, or changed
Attend an upcoming DCMJ Planning Meeting to discuss your feedback and hear other's feedback. By including your email address, we will add you to the DCMJ email list so you'll know when we are discussing the legislation next
---
BE IT ENACTED BY THE COUNCIL OF THE DISTRICT OF COLUMBIA, That this
act may be cited as the "Marijuana Legalization and Regulation Act of 2019".