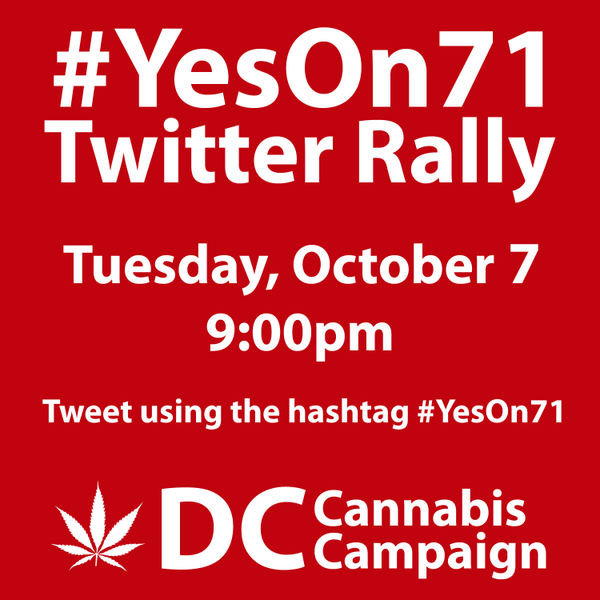 Are you on Twitter? Join us at 9pm EST, Tuesday, October 7 for our #YESon71 Twitter Rally! Campaign staff will be on Twitter to answer questions and help get the word out about voting Yes on 71 this November 4.
How to participate? Simply send tweets and include the hashtag #YesOn71!
If you haven't yet, follow @DCMJ2014 on Twitter!