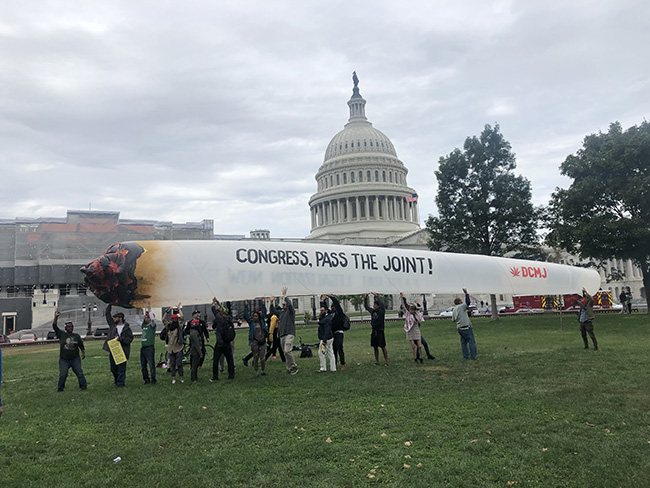 On Tuesday, October 8, 2019, members of DCMJ, MDMJ, VAMJ, and COMJ descended upon the East Lawn of the U.S. Capitol to demand Congress pass meaningful cannabis reform laws. Below are photos & videos from the demonstration which are available for unrestricted use by the media.
PRESS:
+ Bloomberg: Giant Joint Deployed in Campaign for Cannabis Banking Bill
+ Roll Call: Yep, that's a giant joint on the lawn of the Capitol
+ High Times: Cannabis Advocacy Groups Bring 51-foot Inflated Joint To Congress
+ Boston Globe: Giant joint deployed in campaign for cannabis banking bill
+ Medill News Service: Marijuana Activists and Holmes Norton Push for Legalization of Marijuana in DC
---

PART 1
---

PART 2
---

PART 3
---

PART 4
---

PART 5
---
For more information about Congress, Pass The Joint, check our previous blog entry.