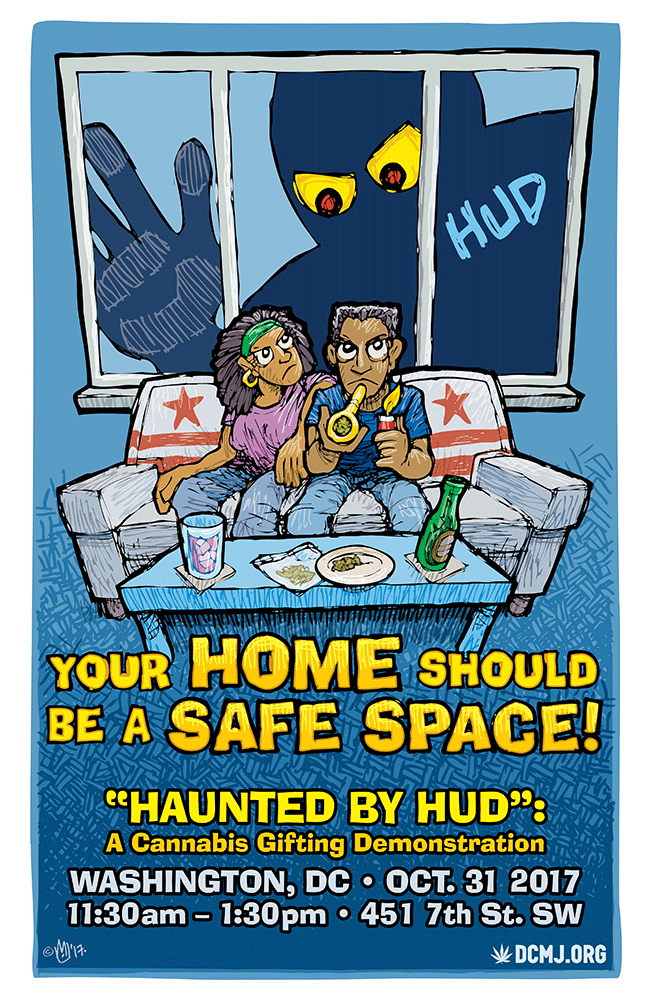 Under the draconian rules of the Department of Housing and Urban Development, adults receiving government aid can be evicted for using or possessing cannabis inside their home. From California to Colorado to Massachusetts to Washington, DC, adults should not be forced to live in fear! Your Home should be a safe place!
Join us this Halloween for a lunchtime demonstration at HUD's HQ in Washington, DC and help us shed some light on one of the scariest issues facing cannabis consumers around the United States!
WHO: Cannabis Reform Advocates, Housing Assistance Recipients, Concerned Citizens
WHAT: Haunted by HUD: A Cannabis Gifting Demonstration
WHERE: 451 7th Street SW, Washington, DC
WHEN: 11:30am to 1:30pm, October 31, 2017
WHY: It's scary to believe that in 2017 the Department of Housing and Urban Development thinks recipients of housing aid should be evicted for the use or possession of cannabis inside their homes. As more states legalize cannabis for adult & medical use, recipients of aid should not have to fear the HUD boogyman any longer!
We will be planning this upcoming demonstration this Thursday evening at the DCMJ Planning Meeting #14 in the basement meeting room of the Southwest Neighborhood Library. Please join us!