Here's the details from D.O.P.E. Fest organizers: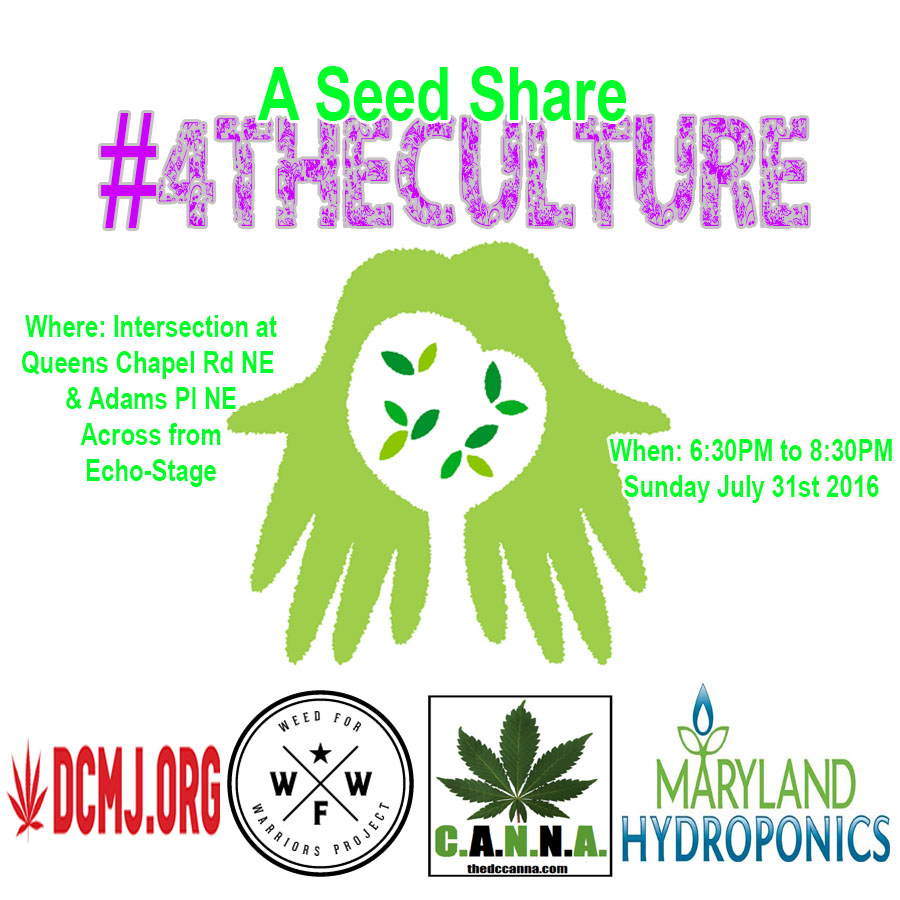 WHO – Seed Seekers, Seed Sharers, Master Growers, Closet Gardeners, and Cannabis Advocates
WHAT – The legal sharing of cannabis seeds, buds, and cuttings
WHERE – At the Intersection Of Queens Chapel Rd NE & Adams Pl NE, directly across from EchoStage
WHEN – Sunday, July 31st from 6:30pm to 8:30pm
WHY – There has been much recent violence plaguing our nation, and we must come together as one to correct this issue. Marijuana is common ground for people of all creed, religion, and race; this will become a ice-breaker to begin the conversation on "What's Next?"
This Seed Share will be hosted by DCMJ, Weed4Warriors, Canna, & MD Hydroponics.
This event will be taking place across from Echostage during the Don't Oppress People Ever Music & Arts Festival. Activists have pledged to have enough seeds to supply everyone in need, from exotic strains to house hold names.
PLEASE NOTE: DCMJ is not giving out seeds, buds, or cuttings, rather volunteer cannabis advocates who support our efforts will be the generous ones this Sunday. Please read over the rules we drafted last year for the previous seed share.
As you know, any adult in Washington, DC can carry up to 2 ounces of cannabis on non-federal land, so this Seed Share is open to all adults aged 21 and over. Lawful sharing of cannabis can only take place between adults 21 and older. We urge you to not feel embarrassed to ask someone who looks under 21 for their government-issued ID before sharing with them.
In regards to the sharing of cuttings, we define a cutting as a branch of a female cannabis plant that weighs under 1 ounce and is not in a growing medium (soil, perlite, rock wool, etc.). A clone is a cutting that is in a growing medium and these can be considered plants, which are not allowed outside of your home. We suggest preserving your cuttings by placing them in a ziplock baggie with water and when you get home you should start the rooting process in the growing medium of your choosing. The last thing we want is for cannabis growers to be detained or arrested for accidentally bringing rooted plants or clones!
After the #4theCulture Seed Share is over at 8:30pm go across the street to D.O.P.E. Fest at Echostage which goes until 2AM !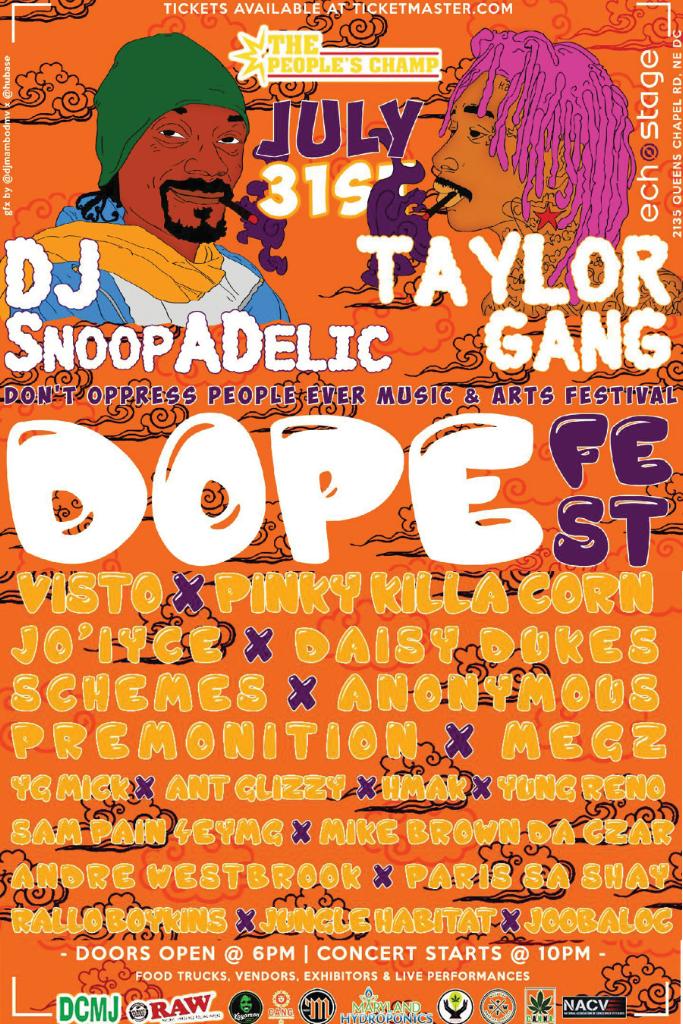 ---